Message from the HoD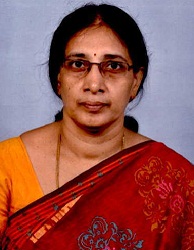 Global Excellence and Local Relevance in Teaching, Technology development and Research is the vision of the Department. The Department was established in 1998 offering B.Tech program. It imparts training for students to make them competent, motivated engineers and scientists. M.Tech program was introduced in 2013 in Computer Science and Technology.
The course curriculum for the undergraduate program gives the flexibility to the students to prepare for advanced specializations. The department commits to offer a set of electives so that students can plan their academic program in advance. The course structure provides a right mix of compulsory and elective courses. As computing is a discipline with strong links to many fields, this provides students with unparalleled flexibility to pursue allied (or non-allied) interests.
Currently the department has a faculty of 22 whose interests span almost all areas of Computer and Information Sciences. Today the Department has a vibrant student body numbering about 500.